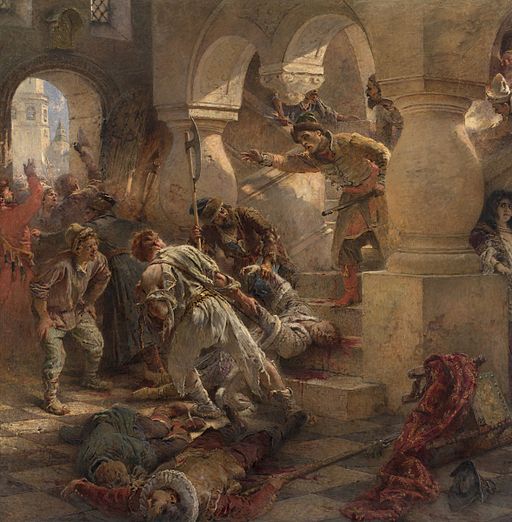 You gotta admit – the whole scheme was pretty audacious, and great fodder for an opera (or soap opera :). And all of the bones are in the libretto (written by Marie Cervinkova-Riegrova) set by Dvorak. But the Dimitrij you will see on September 16 at Jordan Hall is a much more sympathetic character.
This False Dimitrij I honestly believes he IS the son of Ivan the Terrible. And he wants only good things for the Russian people under his rule. And he's such a nice, sincere man – Ivan's widow goes along with it and declares him to be her son, and we know she's lying.
And Xenie, whose Mother and Brother were brutally murdered during the coup, falls in love with him immediately. OK, so she doesn't know who he is at first, but even once she finds out she STILL loves him.
Geez – even the Polish wife is completely emotionally devastated when he turns on her after finding out she knew all along he wasn't really Dimitrij. And she only married him because she was power hungry. Everybody loves this guy.
Except for Prince Vasily Sujskij.
Spoiler Alert – he doesn't break his leg, but he does get shot. Someone else does too. That I won't spoil.
Enjoy this clip of our wonderful False Dimitrij – Ales Briscein.