MARK ADAMO
COMPOSER AND LIBRETTIST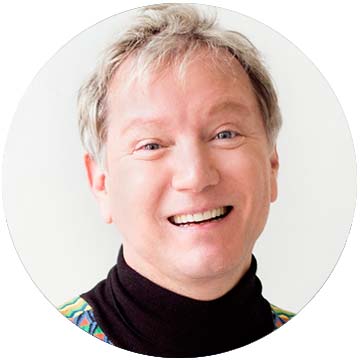 "A brilliant theater composer," (The New Yorker,) composer-librettist Mark Adamo's newest opera is The Lord of Cries (libretto, after Euripides and Bram Stoker, for a score by John Corigliano) commissioned and introduced by Santa Fe Opera in July 2021. The Lord of Cries follows four operas for which Adamo wrote both score and libretti. Becoming Santa Claus, commissioned and introduced by The Dallas Opera in December 2015, was released on DVD/Blu-Ray in December 2017, and given its most recent new production by Chicago Opera Theater in December 2021.
The Gospel of Mary Magdalene was commissioned and introduced by San Francisco Opera in June 2013; it followed Lysistrata, after Aristophanes, co- commissioned by Houston Grand Opera and New York City Opera in 2005- 2006 and produced by Washington National Opera in 2008 and Fort Worth Opera in 2012. Its first filmed version is scheduled for release in 2022. Little Women, commissioned and introduced by Houston Grand Opera in 1998, had, before COVID, been staged multiple times every year since its premiere (130+ productions;) recorded for audio in 2002 and released on film in 2010, its UK premiere is scheduled for summer 2022. Other commissions include Aristotle, for Thomas Hampson and the Jupiter String Quartet, by Chamber Music Society of Lincoln Center; Four Angels: Concerto for Harp and Orchestra, for the National Symphony Orchestra (also Utah Symphony, 2011;) The Racer's Widow, for New York Festival of Song; and the cantata Late Victorians, for Eclipse Chamber Orchestra, which recorded it on its all-Adamo recording for Naxos, alongside Alcott Music, (a suite from Little Women) and the Overture to Lysistrata. His choral work has been commissioned and
performed by Chanticleer, Conspirare, The Esoterics, The Gregg Smith Singers, Choral Arts Society in Washington, Young People's Chorus of New York City, and The New York Virtuoso Singers. His music is published exclusively by G. Schirmer. www.markadamo.com.