DANIEL GIDRON
STAGE DIRECTOR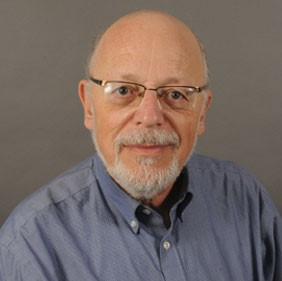 Daniel Gidron is delighted to work again with Gil Rose after their highly acclaimed production of Menotti's The Consul for Opera Boston. A lifetime devotee of Classical music and opera, Daniel has directed musicals (Peace Peace and There Is No Peace for Habimah National Theatre, Israel, The Fantasticks
for Peterborough Players), chamber opera (Polly Pen's Bed and Sofa for the Nora Theatre Company) and Brecht-Weill's The Threepenny Opera for the Spingold Theater at Brandeis University. Daniel was born in Israel, earned
Fulbright and Wien Scholarships, and received his MFA from Brandeis University. He has taught at Tel Aviv University, Hebrew University of Jerusalem, and Brandeis, and currently teaches at UMass Boston. In Israel he has directed for Habimah National Theatre, Haifa Municipal Theatre, Al-Midan Arab Theatre in Israel (Accidental Death of an Anarchist), and Beersheva Municipal Theatre (Beauty Queen of Leenane). Directing credits in the USA include Peterborough Players, Lyric Stage Company of Boston, Gloucester Stage, Merrimack Repertory, Opera Boston, New Repertory Theatre, and Nora Theatre Company, where he served as Associate Director for over twenty years. Daniel has directed Annette Miller in the World Premiere of Golda's Balcony for Shakespeare & Company, where he worked with her again as she played Maria Callas in Master Class last summer. Recent productions include Groundswell and The Chosen with Lyric Stage; and Hysteria, Photograph 51, The How and the Why, Absurd Person Singular, and Insignificance with Nora. His production of Arabian Nights (a co-production of Nora and Underground Railway Theater) won the 2012 IRNE award for Best Direction and has become an annual fixture of the holiday season.