ANDREW BIDLACK
TENOR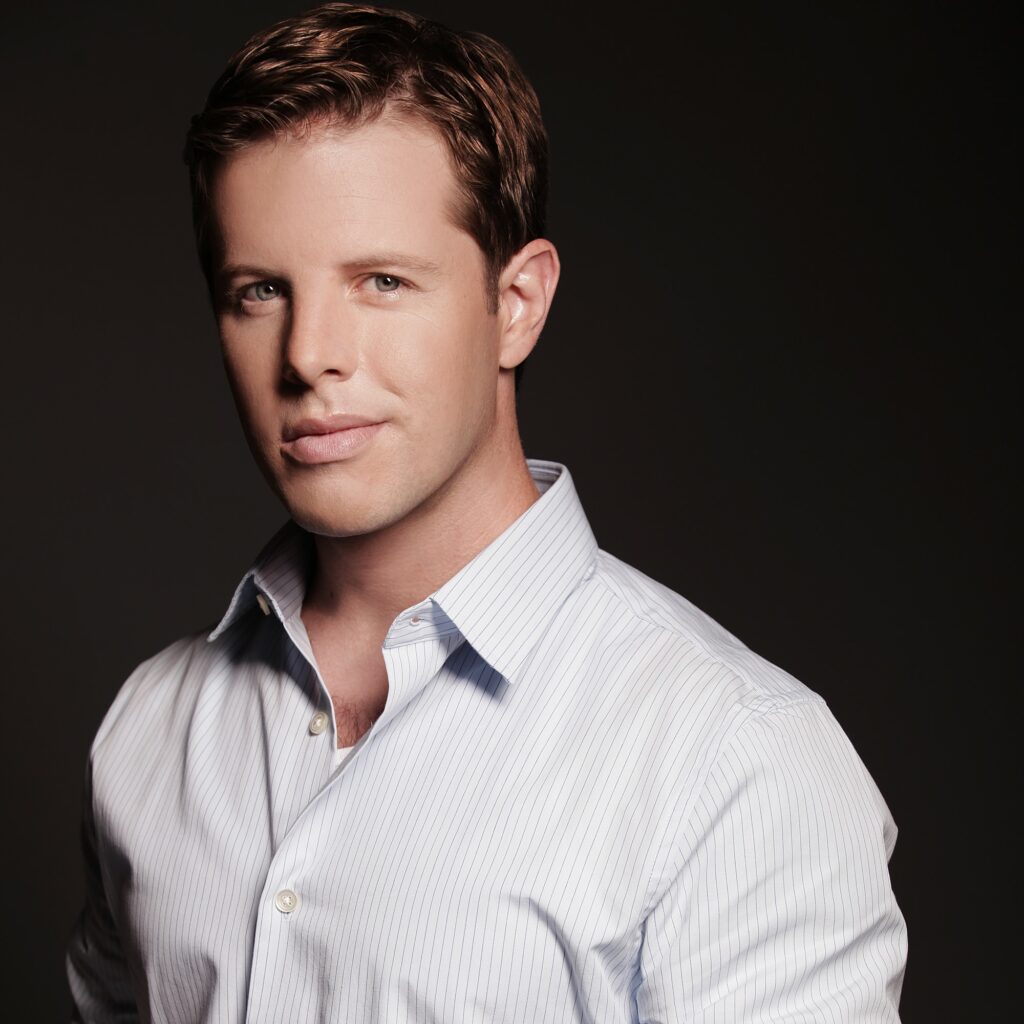 Featured by Opera News as one of their 'top 25 brilliant young artists' (October 2015), tenor Andrew Bidlack's recent highlights include his 2016 Metropolitan Opera debut as Beppe I Pagliacci, performances he was invited to repeat in 2018; the principal tenor role in Iain Bell's world premiere In Parenthesis at Welsh National Opera with performances at Covent Garden in 2016; and the role of Sprinck in Kevin Puts's Nobel Prize winning composition Silent Night at Arizona Opera. Other recent successes include his performances as Tony West Side Story at Atlanta Opera, Lyric Opera of Kansas City and Liepāja Symphony Orchestra, Latvia; the role of Lyonnel Le Roi Arthus at Bard Summerscape; and the role of Rob Hall in Joby Talbot's celebrated Everest, a role he inaugurated at Dallas Opera and sang at Calgary Opera, Austin Opera, Chicago Opera Theatre and revived at Dallas Opera—a concert recording is scheduled with the BBC Symphony Orchestra at London's Barbican Theatre in a future season.
Renowned for his interpretation of new roles in contemporary opera, Andrew has appeared in many world premieres, including Bell's Stonewall as Andy at New York City Opera; he workshopped Greenhorn/Ishmael in the developmental production of Moby-Dick at San Francisco Opera and later sang the role at Dallas Opera and at Chicago Opera Theatre; he inaugurated Tancredi The Inspector (John Musto) at Wolf Trap; he created the role of Charles Carter in Thomas Pasatieri's The Hotel Casablanca, he developed the role of Christopher Morcom in The Life and Death(s) of Alan Turning (by Justine Chen and David Simpatico) and developed the role of the Pilot in Liliya Ugay's The Opposable Thumb for American Lyric Theatre. Other contemporary roles include The Young Collector A Streetcar Named Desire with Renée Fleming in his debut with Lyric Opera of Chicago also at Carnegie Hall; Ricky Ian Gordon's "27" as Pablo Picasso and Irving Tashman in Gordon's Morning Star; the role of Sandy The Lighthouse at Dallas Opera; at Des Moines Metro Opera he sang highly lauded performances as Bill Flight; in several productions of Florencia in el Amazon as Andrew sang the role of Arcadio, and he has appeared in the title role Candide.
Andrew's significant body of standard repertoire includes many Rossini/Mozart and bel canto roles such as Tamino Die Zauberflote, Don Ottavio Don Giovanni, Almaviva Il Barbiere di Siviglia, Ferrando Cosi fan tutte; Rodrigo Otello, Don Ramiro La Cenerentola, Bastien Bastien et Bastienne, Nemorino L'elisir d'amore, Tonio La Fille du Regiment, title role of Getry's rarely heard opera Zemire et Azor. and Rinuccio Gianni Schicchi. Other past roles include Lensky Eugene Onegin, Young Gypsy Aleko, Lamplighter (cover Edmondo) Manon Lescaut, Baron Lummer Intermezzo, Almerich Iolanta, Prince Karl Franz Student Prince, Anatol Vanessa, Rodolfo La bohème, Snout A Midsummer Night's Dream, Emilio Partenope and Tom Rakewell The Rake's Progress.
Andrew's concert appearances are legendary, and he appears with eminent conductors in much of the standard vocal symphonic repertoire as well as the new works of today's composers; his credits include Carmina Burana (Milwaukee Symphony, South Dakota Symphony), Bach's Weihnachts Oratorium in his Carnegie Hall debut, The Messiah with Lexington Philharmonic, The Creation with Greensboro Symphony, as well as premiering Iain Bell's London's Fatal Fire at the Spitalfield's Festival.
A graduate of San Francisco Opera's prestigious Adler Fellowship, Mr. Bidlack made his house debut in The Little Prince and went on to appear as Odoardo Ariodante, Count Albert Die Tote Stadt, Simpleton Boris Godunov, Gastone La traviata, Ruiz Il Trovatore, Pedrillo Die Entführung aus dem Serail and Arturo Lucia di Lammermoor.
Other international engagements include his appearance as A Guest The Saint of Bleecker Street at the Spoleto Festival in Italy, which was recorded and released under the Chandos label; the role of Oronte Alcina in Chile and Silvio Acis and Galatea in Macau. Future engagements include his return to Dallas Opera in The Diving Bell and the Butterfly; as Camille The Merry Widow at Opera Idaho; and as Steven Kodaly She Loves Me at Madison Opera.