Steven Maler
Director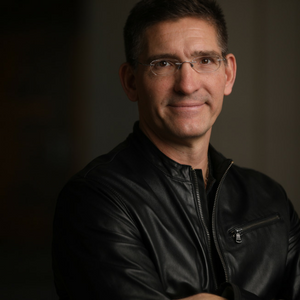 Steven Maler was honored to collaborate with Gil Rose on Péter Eötvös' operatic treatment of Tony Kushner's Angels in America (U.S. Premiere) and Thomas Adès' Powder Her Face and is thrilled to be making his Odyssey Opera debut.
Steve is the Founding Artistic Director of Commonwealth Shakespeare Company (CSC) where he has been directing award-winning Free Shakespeare on the Boston Common productions since 1996. Other CSC works include his recent critically acclaimed production of Naomi Wallace's adaptation of William Wharton's novel Birdy, Ariel Dorfman's Death and the Maiden, and the world premiere of Jake Broder's Our American Hamlet. He has also directed one-night-only play readings featuring Ruben Santiago-Hudson, Paul Rudd, Blair Brown, Tony Shalhoub, Leslie Uggams, Anthony Mackie, and Jeffrey Donovan among others. He conceived and directed Shakespeare at Fenway, an evening of Shakespeare performed at Boston's Fenway Park. In partnership with Google, he recently adapted and directed a first of its kind virtual reality film of Shakespeare's Hamlet, entitled Hamlet 360: Thy Father's Spirit, which is available for viewing on WGBH's YouTube channel. For more information, visit www.wgbh.org/hamlet360.
Other productions include The Turn of the Screw at New Repertory Theatre, Santaland Diaries and Chay Yew's Porcelain at SpeakEasy Stage Company, and The L.A. Plays by Han Ong at the American Repertory Theater. He directed Without You, written and starring Anthony Rapp; the production has been seen in Boston, Edinburgh, Toronto, London, and Seoul. His feature film The Autumn Heart, starring Tyne Daly and Ally Sheedy was in the Dramatic Competition at the Sundance Film Festival.
He received the prestigious Elliot Norton Award for Sustained Excellence, as well as for Best Production, Twelfth Night, Outstanding Director, A Midsummer Night's Dream; Best Production, Suburbia; and Best Solo Performance, John Kuntz's Starf***ers (which also won Best Solo Performance Award at New York International Fringe Festival).